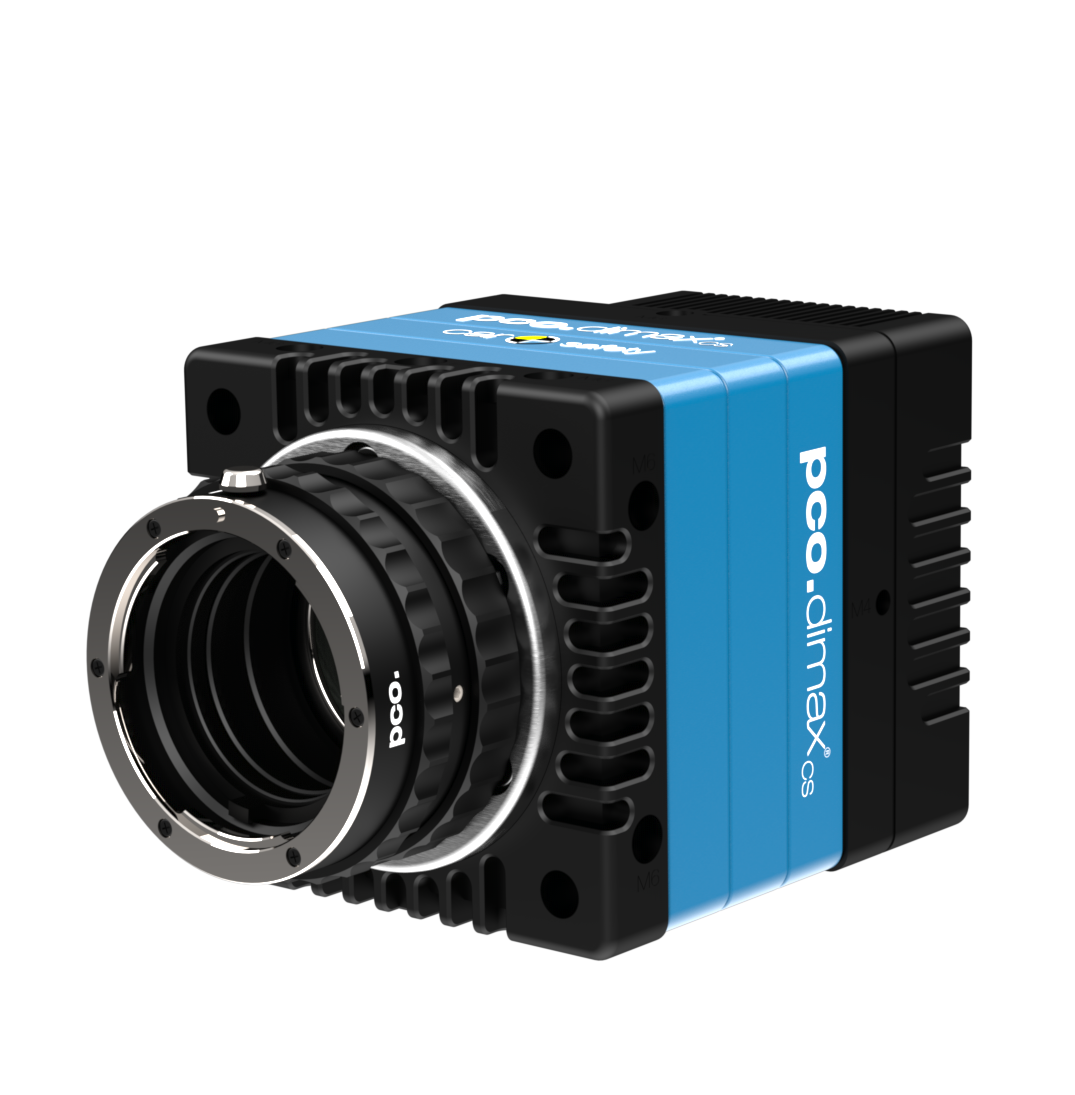 pco.dimax cs4 High-speed Camera
The pco.dimax cs4 high-speed camera provides excellent light sensitivity, outstanding image quality and exceptional color rendering ideal for precise image analysis and measurements. With fast frame rates of up to 1102 fps at a high resolution of 2016 x 2016 pixels, this high-speed camera features intuitive control software that enables easy playback and export of recorded slow motion video sequences. It features multiple lens mounts (including electronic lens control), HD-SDI video output and automatic image calibration which make the pco.dimax cs4 camera a versatile and powerful solution for demanding car safety applications.
The pco.dimax cs camera series is specifically designed for harsh and demanding applications, inter alia, vehicle crash tests or microscopy experiments. With a compact, lightweight and ruggedized form factor, the pco.dimax cs series can be mounted in a multitude of positions for both onboard or off-board use.
Also, try our MachVis Lens Selector tool to help identify the perfect lens solution and PCO camera for your imaging and machine vision requirements.
| | |
| --- | --- |
|   |   |
| Resolution  | 2016 x 2016 pixels |
| Pixel size | 11.0 x 11.0 μm |
| Peak quantum efficiency | 50 |
| Dynamic range A/D | 12 bit |
| Readout noise  | 22 e- rms |
| Frame rate  | 1102 fps |
| Exposure time range | 1.5 µs - 40 ms |
| Region of interest (ROI) | 24 x 4 pixels (centered) |
| Optical input | F-mount, C-mount |
| Data interface | GigE |
pco.dimax cs color sensor quantum efficiency curve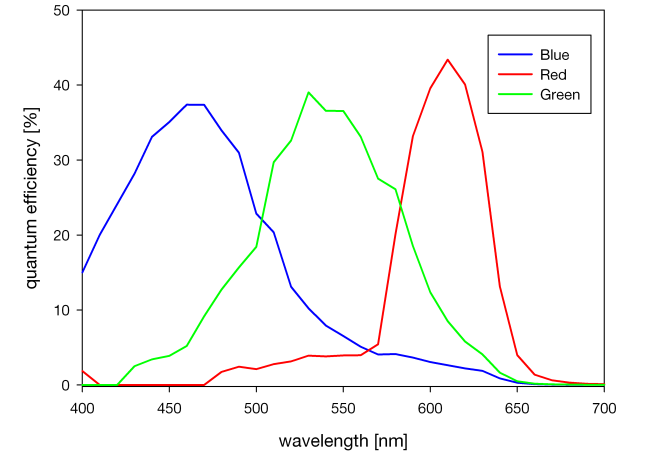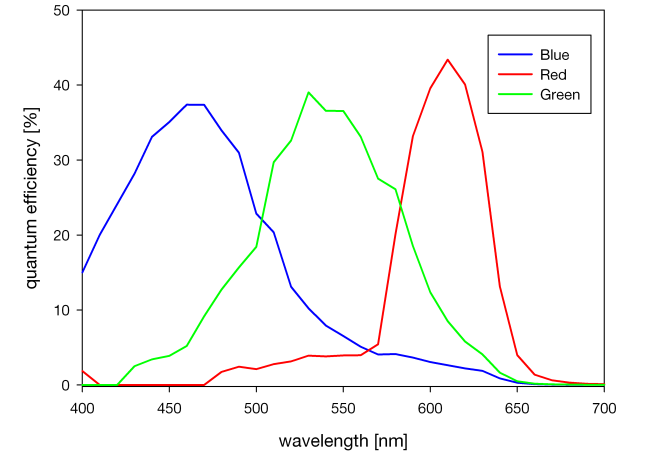 ​​​​​​​pco.dimax cs color sensor quantum efficiency curve
| | |
| --- | --- |
|   |   |
| Resolution  | 2016 x 2016 pixels |
| Pixel size | 11.0 x 11.0 μm |
| Peak quantum efficiency | 50 |
| Dynamic range A/D | 12 bit |
| Readout noise  | 22 e- rms |
| Frame rate  | 1102 fps |
| Exposure time range | 1.5 µs - 40 ms |
| Region of interest (ROI) | 24 x 4 pixels (centered) |
| Optical input | F-mount, C-mount |
| Data interface | GigE |
pco.dimax cs color sensor quantum efficiency curve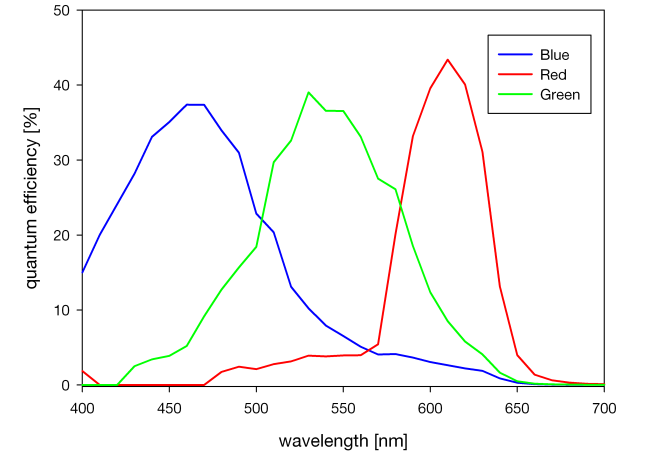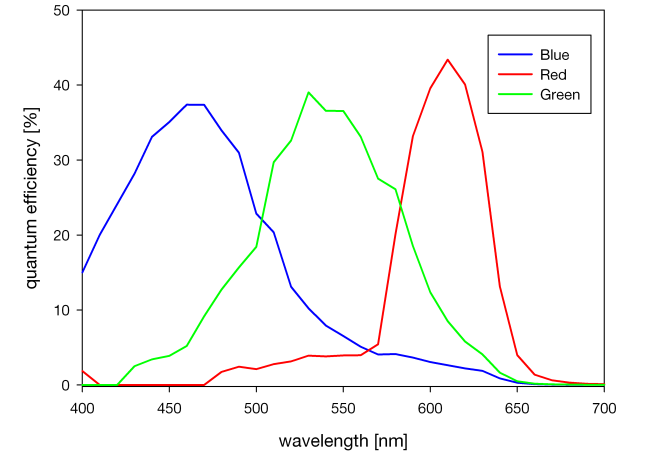 ​​​​​​​pco.dimax cs color sensor quantum efficiency curve