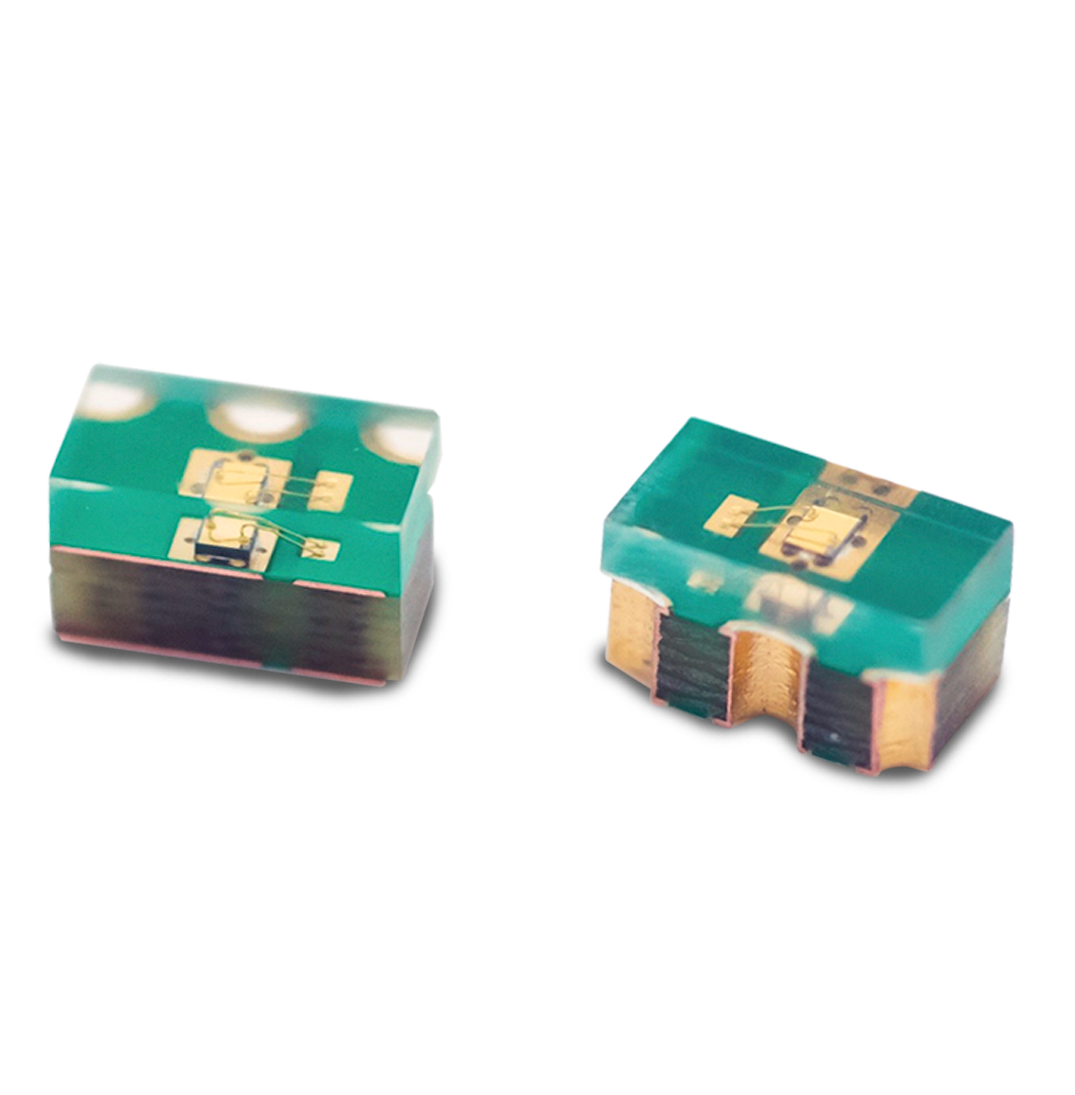 PART/ PGAD1S03H
PGAD1S03H – 905 nm Single-Cavity 3 mils SMD PLD
The PGAD1S03H is an SMD packaged, high efficiency 905 nm pulsed laser diode, comprised of a single stack, single cavity chip with a 75 µm stripe width. It provides 8 W @ 10 A tested with a 50 ns wide pulse, and is offered in various other packages.
This 905 nm pulsed laser diode is designed in a SMD package for high volume, commercial LiDAR and range finder applications.
Excelitas offers a range of 905 nm lasers including multi-cavity monolithic structures with up to three active cavities per chip. This results in up to 70 W of peak optical output power. The center wavelength of operation is well-matched to the peak response of our high volume Avalanche Photodiode C30737 Series.
Small emission size for easy optical coupling
Single stripe 75 μm active laser length
Side and top looking mount possibility
Concentrated emitting source size for high power into aperture
Quantum well structure
Excellent power stability with temperature
RoHS compliant
Small emission size for easy optical coupling
Single stripe 75 μm active laser length
Side and top looking mount possibility
Concentrated emitting source size for high power into aperture
Quantum well structure
Excellent power stability with temperature
RoHS compliant