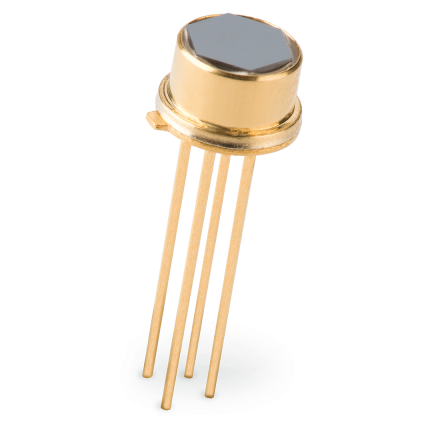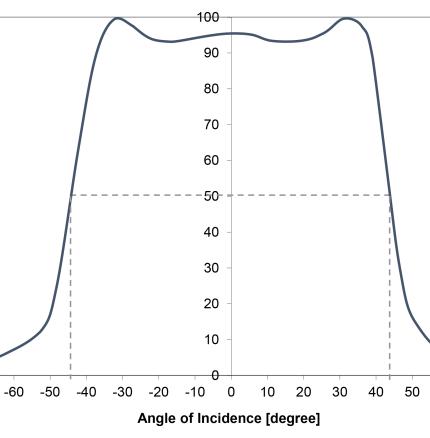 PART/ TPiD 1T 0122B, TPiD 1T 0222B
TPiD 1T 0122B, TPiD 1T 0222B Isothermal Detectors
The Excelitas TPiD 1T 0122B and TPiD 1T 0222B Thermopile Detectors with ISOthermal design feature a special housing concept matched with a sensitive Chip and small optical window. These devices are best-suited for Thermometry applications.
Setting the industry standard for Ear Thermometry applications, Excelitas offers Thermopile Detectors referenced as ISOthermal detectors. The patented designs provide superior performance of thermopiles under thermal shock conditions and thereby are best suited for the thympanon ear thermometry.
The range comprises TPiD 1T0122B as the low cost version, whereas the other versions provide higher signal by either high sensitive element designs or larger element area. The physical dimensions of the ISO thermal sensors are equivalent to our TO-46 sensor housings and include a special aperture.
All types are equipped with an internal Thermistor as temperature reference for Thermopile temperature compensation to further improve accuracy.
Features
TO46 ISO thermal metal housing
Thermistor included
High signal to noise ratio
TPiD 1T 0122B
Responsivity: 92 V/W
Sensitivity S100: 58 µV/K
Noise: 42 nV/√Hz
Time Constant: 15 ms
Housing with optical window: TO-46
Field of View: 90°
TPiD 1T 0222B
Responsivity: 60 V/W
Sensitivity S100: 125 µV/K
Noise: 35 nV/√Hz
Time Constant: 22 ms
Housing with optical window: TO-46
Field of View: 90°
TPiD 1T 0122B
Responsivity: 92 V/W
Sensitivity S100: 58 µV/K
Noise: 42 nV/√Hz
Time Constant: 15 ms
Housing with optical window: TO-46
Field of View: 90°
TPiD 1T 0222B
Responsivity: 60 V/W
Sensitivity S100: 125 µV/K
Noise: 35 nV/√Hz
Time Constant: 22 ms
Housing with optical window: TO-46
Field of View: 90°