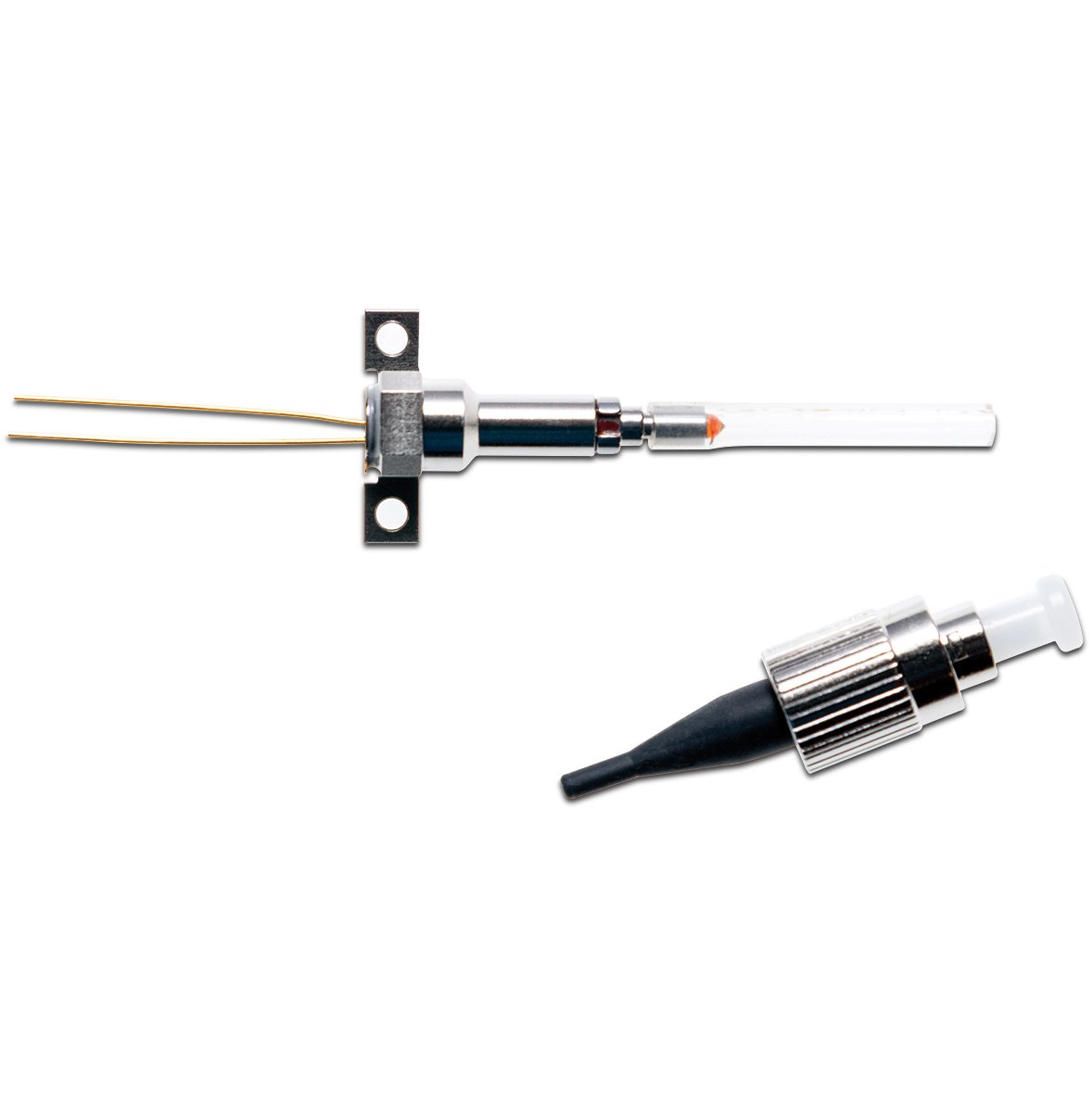 PART/ C30733BQC-01
C30733BQC-01 InGaAs APD, 30µm Fiber Pigtail with FC/APC Connector
The Excelitas C30733BQC-01 Avalanche Photodiode (APD) is a high speed, high gain, low noise InGaAs photonic detector. This InGaAs APD features a unique combination of high gain and fast recovery time coupled with low noise performance making it ideal for high end test equipment. With a typical operation gain of 40, the C30733BQC-01 is setting a new trend in high-speed applications that require best-in-class signal-to-noise ratio between 1000 nm and 1700 nm.
The C30733BQC-01 InGaAs APD features a unique chip design that offers cutting-edge performance for next generation sensors.
Equipped with an FC/APC connector, this photodiode is easy to install in all fiber-based systems as Optical Time Domain Reflectometers (OTDR), and Distributed Optical Fiber Sensors (DOFS) for DTS, DAS and strain measurements.
Features & Benefits:
High APD Gain (M=40+): Precise detection of extreme low-light-levels with low noise generation due to intrinsic amplification
Low Noise and Dark Current: Reach-through chip design for lowest dark current and noise levels under all conditions
High Bandwidth: Detection of short events with a sharp turn on and turn off
Fast Recovery Time: After pulse detection, fast recovery to initial state without signal tailing
Applications:
Optical Time Domain Reflectometers (OTDR)
Distributed Temperature Sensing, Distributed Audio Sensing
Fiber Strain Measurements
Eye-safe LiDAR / ToF Laser Range Finding
Optical Communication Systems
Low Light Level Detection
Spectral response 1000 nm – 1700 nm
Typical operation gain of 40
Small active area of 30 μm
High responsivity
Low dark current and noise
Pigtail design for easy fiber coupling
RoHS compliant
Spectral response 1000 nm – 1700 nm
Typical operation gain of 40
Small active area of 30 μm
High responsivity
Low dark current and noise
Pigtail design for easy fiber coupling
RoHS compliant