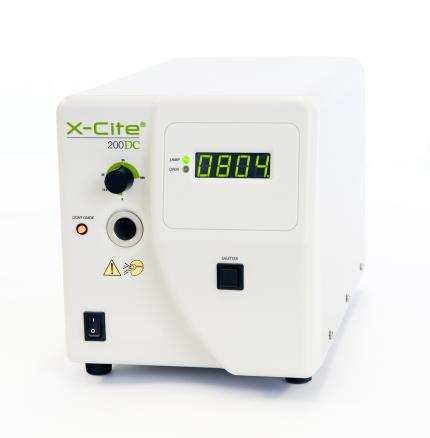 X-Cite 200DC
THIS PRODUCT IS DISCONTINUED. It has been replaced with our X-Cite® XYLIS LED illumination system. Replacement lamps, light guides and technical support for the 200DC product will continue to be available. 
Excelitas continues to innovate and deliver illumination solutions that best address the demanding needs of fluorescence microscopy applications.
The X-Cite XYLIS is an ideal replacement for the 200DC. Learn more about the X-Cite XYLISTM.
For continued product support information, please see below Documentation and User Guide tabs. For any other questions, please contact us.