OmniCure UV Curing Systems: OmniCure LED UV Curing Systems
OmniCure® LED UV Curing solutions offer both spot and area-curing UV curing systems for adhesives, coatings and inks. Consisting of the LX Series and AC Series,  OmniCure high-power UV LED systems provide a selection of wavelengths, configurations and accessories to address a wide range of applications.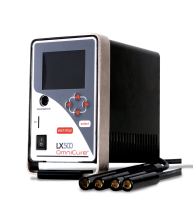 OmniCure LED Spot UV Curing Systems and Accessories
OmniCure ® LX Series of LED Spot UV Curing solutions includes our compact LX500 system controller and UV LED MAX Heads for a complete UV curing system with outstanding optical stability and process control. Combine these with our UV LED Radiometer and a selection of focusing lenses, extension cables...
Read More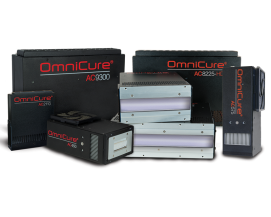 OmniCure LED Area UV Curing Systems and Accessories
OmniCure ® AC Series air-cooled, LED UV Curing Systems offer high power and low-temperature curing for maximum throughput performance and production yields. Suitable for a variety of adhesives, coating and inks, these systems utilize high-output LEDs and advanced front-end optics to achieve high...
Read More